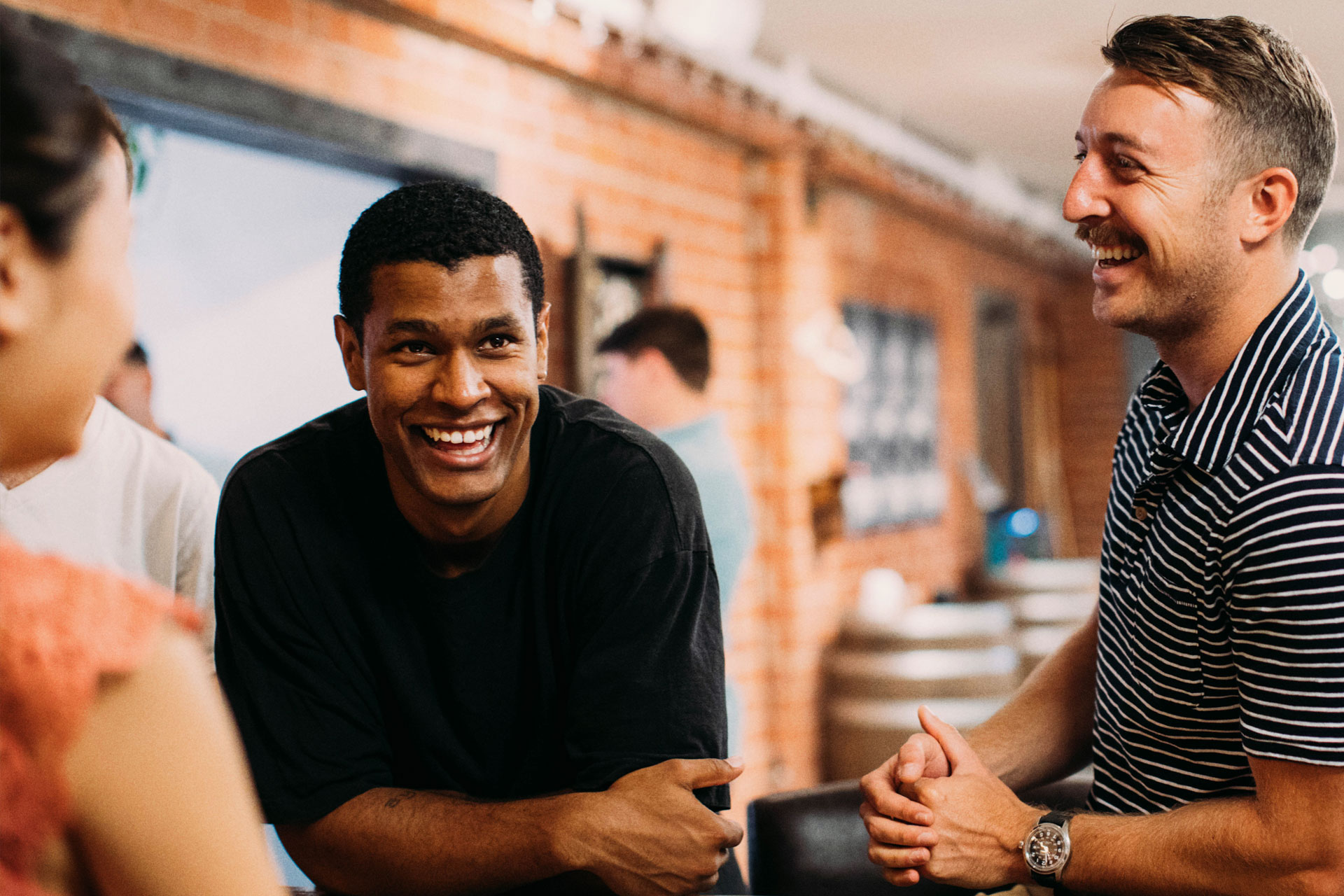 SCALING WHAT WORKS IN COMMUNITY AND WORKPLACE
Continuing 18 years of impact, Movember are excited to announce a new AUD $10.38M Mental Health Grants Funding Program aiming to strengthen the implementation and evaluation of scalable initiatives which currently exist in both the community and/or workplace.
Since 2003, Movember has funded more than 1,250 men's health projects around the world, challenging the status quo, shaking up men's health research and transforming the way health services reach and support boys and men.

Movember places evidence at the centre of everything we do, ensuring we deliver the greatest impact possible. This approach sees Movember committed to increasing our investment in evidence based mental health initiatives, with a focus on prevention and early intervention programs.

Our ambition is to improve the mental health and wellbeing of boys and men, with an emphasis on those communities who are disproportionately affected.

To achieve this ambition, we will work with partners who have developed evidence-based initiatives specifically tailored to meet the needs of boys and men, enabling further scale and impact through investment and robust evaluation.
GRANT INFORMATION
The Scaling What Works in Community and Workplace grant program will provide funding across a number of Movember's markets.

A total investment of AUD $10.38M is available over the next two years to support the scaling of existing Community and Workplace initiatives across Australia, Canada, the United Kingdom and Ireland.

This program will fund up to 35 initiatives globally with a focus on scaling initiatives that have already shown promise in improving mental health and/or suicide prevention outcomes for boys and men.

In Australia up to AUD $2,000,000 will be available to fund up to 8 initiatives valued between AUD $250,000 - $500,000.

The primary purpose of the funding is to identify current programs with an underlying evidence-base, assisting partners to scale their reach and impact, ultimately fast-tracking improvements in the mental health and wellbeing of boys and men.
APPLY
To find out more about funding eligibility, key dates and how to apply click here. If you have any questions, don't hesitate to reach out to us at scalingwhatworks@movember.com.

Applications are now closed. Successful applicants will be contacted the week commencing 7 March 2022.
FAQs
Got questions about the initiative? Check out the Frequently Asked Questions.