Last week, Movember and leading men's fashion brand,
Politix
, joined forces to invite our mates in Sydney to the ultimate mate date on the night of Wednesday May 8.
At a secret pop-up location in Newtown, we treated our mates to an exclusive
After Dark
experience courtesy of the crew at Politix.
With a retro 70s laundry hiding the venue's entrance, guests stepped through a curtain of dry-cleaned suits into an underground speakeasy – complete with a red neon-lit Pool Hall.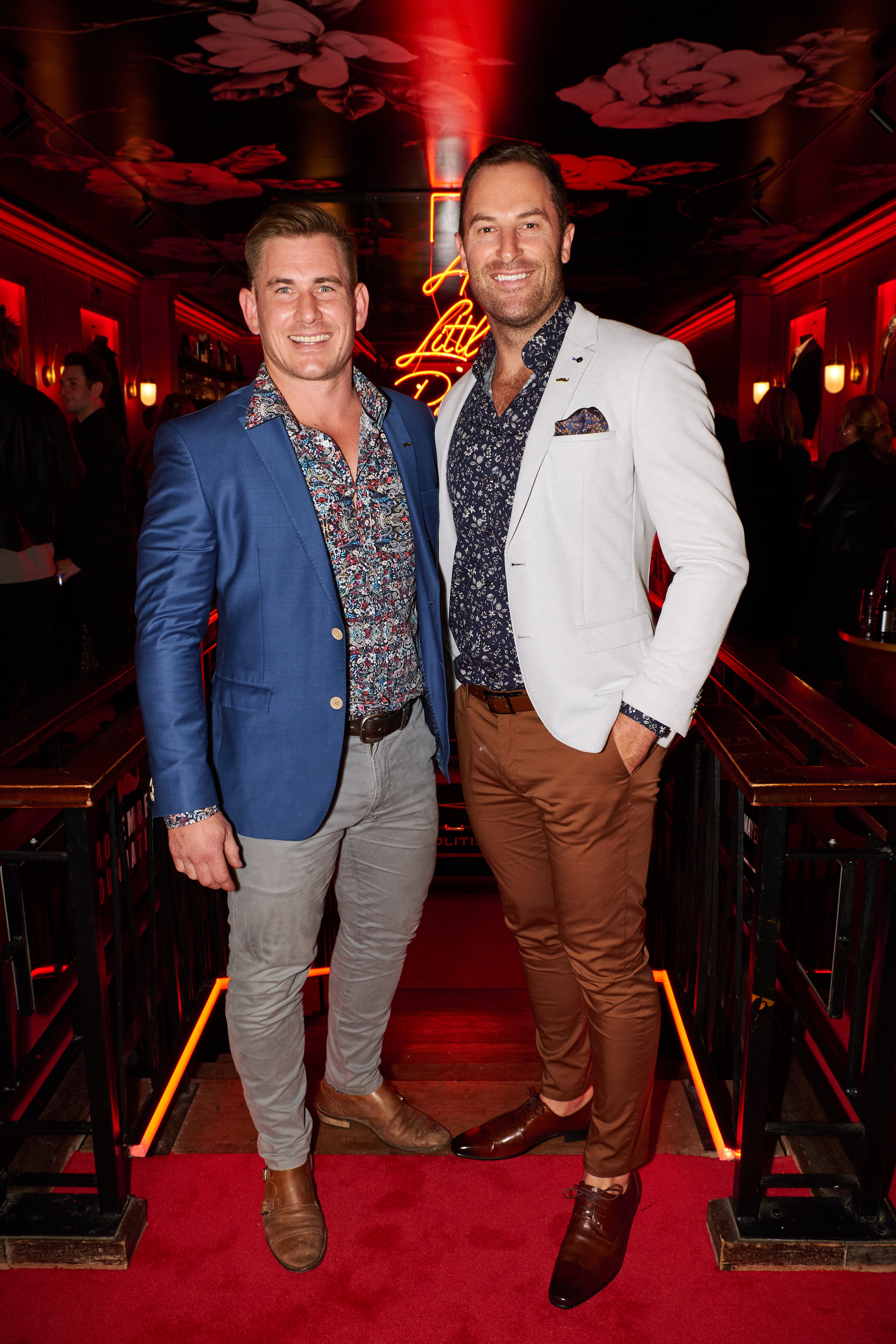 Guests previewed fresh acts from the Sydney International Comedy Festival, including UK comedian Alfie Brown and lawyer-turned-comedian Michael Shafar, caught up over rounds of pool and sipped brews from Young Henry's, Brown Brothers and Absolut Vodka – all while admiring the winter must-haves from Politix's new
AW19 Collection
.
Most importantly, our Mo Bros and Sistas got the low down on Movember's annual MAYEIGHT!! campaign, an official day of mateship held each year on May 8 which aims to help tackle social isolation and improve mental health among Aussie men.
Brendan Maher, Global Director of Mental Health & Suicide Prevention at the Movember Foundation said: "We are so grateful to Politix for letting us treat our mates to a night out on the town and for helping us to spread the word about MAYEIGHT!!
"Guys tend to bond and connect over shared experiences and activities such as going out for a meal, a drink or watching a gig or sports match.
"Making time for these 'shoulder to shoulder' activities is crucial, not just on May 8 but year-round. Taking part in an activity with a mate, rather than a 'face to face' catch up allows guys to feel more comfortable, meaning they're more likely to open up and have a meaningful conversation."
To find out more about MAYEIGHT!! and why it's important for men to maintain strong social connections click
here
. To browse Politix's AW19 Collection click
here
.