MOVEMBER GENERAL TERMS
Date of last revision: 18 July 2019 v1.0
This section sets out the terms that apply to your use of the Movember website and the Movember mobile apps (together, Services). Your continued use of our Services indicates to Movember that you agree with these General Terms, as updated from time to time. We may change these General Terms from time to time, so please check back regularly.
Content created by Movember - Movember owns or licenses from third parties all of the trademarks, copyright and other intellectual property that exists in the Services. You must not copy or reproduce in any form any of the graphics, logos or other materials from our Services unless you have our specific permission. For the avoidance of doubt, you have our permission to download material from the Downloads page on our website, subject to the restrictions noted on that page.
Content posted by you - Any content that you post to our Services (eg photos, videos and comments) is your responsibility, and you must make sure that you have the necessary rights to post that content (eg by obtaining permission of copyright owners if necessary or by obtaining permission to use personal information of third parties). By posting any content, you also give Movember a non-exclusive, transferable, royalty-free worldwide right to use and reproduce that content.
Third party copyright infringement – Movember follows the provisions of the Digital Millennium Copyright Act and other relevant copyright legislation as applicable. If you believe that someone else is using your copyright or trademark without your permission, please contact us at info@movember.com to report the infringement.
Respect the Mo Community – Stay respectful by adhering to the following:

You must not collect user's content using automated means
You must not interfere with our website, upload viruses or other malicious code
You must not bully, intimidate or harass anyone
You must not post any content that infringes or violates someone else's rights, or otherwise violates the law, or that is discriminatory, hateful, pornographic, threatening or violent

Movember's disclaimer – Movember takes great care with its Services and we endeavor to keep them accurate, error-free, and free of any offensive material. However, you use the site at your own risk and Movember will not be liable for any costs or losses you incur through your use of our Services. Whilst we may include on our Services links to third party websites or resources, Movember is not responsible for such third parties and you use those websites or resources at your own risk.
Hosting a Movember Event – By registering to host a Movember Event, including any Move-style Event, you accept that you are responsible for the organization and running of the Movember Event, which includes acquiring any necessary permits, permissions and/or insurance required to host such an event. There may be risks and dangers inherent to a Movember Event, and by choosing to host it you understand and accept that Movember will not have any liability in relation to any injury, damage or loss incurred in connection with your Movember Event.
Participating in a hosted Movember Event – You acknowledge that if you participate in a Movember Event of any sort, including a Move-style Event, you do so at your own risk and that Movember will not have any liability in relation to any injury, damage or loss you suffer as a result.
Your Move – Any Move challenges, events and activities (including any challenges you set for yourself) should only be undertaken with consideration given to your existing physical health, any medical conditions you may have and advice from appropriate health professionals. The information provided on this site, and any linked sites, is not a substitute for medical or professional care or advice particularly in relation to the suitability or safety of any given Move. Movember will not have any liability in relation to any injury, damage or loss related to your involvement in a Move challenge or activity.
Movember Event RSVPs and Tickets – If you attend an official Movember Event, you will need to comply with any additional terms in the RSVPs, on the tickets and/or as notified to you by Movember prior to or at the Movember Event.
Refunds – if you have made a donation in error, Movember is happy to refund you provided you notify Movember as soon as possible and in any event prior to the April 30 following receipt of your donation (eg for a donation made November 2017, notification is required by 30 April 2018; for a donation made in May 2018, notification required by 30 April 2019). If you are enrolled in our recurring giving program, you may receive a refund for the most recent month's donation. If you wish to request a refund then please contact us using the contact details in the Contact Us section of the Movember website relevant to the country in which you live.
Recurring Giving - if you have opted into our monthly giving program, donations may be made by credit or debit, using a Visa, MasterCard or American Express. Movember will not store your credit card information. Your information will be stored by our payment gateway provider, who will complete payment on approximately the same day each month. You will only be charged transaction fees if you opted to do so when signing up. Please contact us at info@movember.com at any time to change or cancel these payments, request a refund (see above for details) or make a change to your payment details. If a payment does not go through, Movember will try four times before cancelling the monthly donation. Please see our FAQ's for further details related to this program.
Movember's rights - Movember may remove any content posted by you, or prevent access by you to our Services at its entire discretion. Any failure by Movember to enforce our rights under these General Terms is not a waiver and we remain entitled to enforce our rights.
Corporate Networks - If you are signed up to a corporate network page, and the page indicates such, Movember may share your personal information with that corporate entity, in order to enable corporate benefits to flow to Movember, or to you as an individual.
Address and Phone contact - If you have shared your address and phone number with Movember, we may contact you via those channels, however, you may opt out at any time. Please see our <privacy policy> for further details.
Google and Apple Login - If you choose to sign up for Movember with Google, Movember may collect and receive your Google ID, email, name and photo URL. If you choose to sign up for Movember with Apple Login, Movember may collect and receive your name associated with your Apple ID and email address. Please see our <privacy policy> for further details.
Entities and governing law – the Movember entity and relevant law governing these General Terms depends on the country in which you live:

If you live in the USA, these General Terms form an agreement between you and Movember Foundation subject to the laws of California, USA;
If you live in Canada, these General Terms form an agreement between you and Movember Canada, subject to the laws of Ontario, Canada;
If you live in the UK or a country that forms part of the EEA (except for Germany), these General Terms form an agreement between you and Movember Europe, subject to the laws of England and Wales;
If you live in New Zealand, these General Terms form an agreement between you and the Movember Foundation New Zealand, subject to the laws of New Zealand;
If you live in Germany, these General Terms form an agreement between you and Movember Foundation e.V, subject to the laws of Germany; and
If you live in Australia, or in any other place not covered by paragraphs a, b, c, d or e above, these General Terms form an agreement between you and The Movember Group Pty Ltd as trustee for the Movember Foundation, subject to the laws of Victoria, Australia.
---
FOR INFORMATION
Payment gateway services provided by: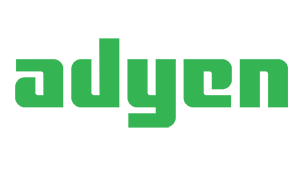 lululemon Spud's Game Dollar Match
This reward is available from 8:00:00pm AEST on 27th March 2021, until exhausted (The Term).
The first 600 donations of $50 or more (Eligible Donation) to the Spud's Game Fundraiser via Movember.com/spud during the Term will be supplemented with a $50 donation to the Spud's Game Fundraiser from Lululemon Athletica Australia Pty Ltd (the Reward).
Each Eligible Donation will trigger one Reward.
Movember does not take any responsibility for any technological issues that prevent a donation being processed in time or that cause a disparity between the time the donation is recorded on the Movember system and the time shown on your donation receipt. In order to avoid any disappointment, please submit all online donations in good time to ensure that they are processed before the cut-off. Please also ensure that any offline donations (such as cash or checks) have been submitted to Movember in good time to be processed and included in The Spud's Game donation total.
Movember reserves the right to verify the validity of qualifying donations and to disqualify any entrant who tampers with the eligibility process.
The reward is not redeemable for cash or other products and is not transferable.
If for any reason this promotion is not capable of running as planned, then subject to any compulsory law to the contrary, Movember reserves the right to cancel the promotion.
All information associated with this promotion becomes the property of Movember. All information will be held in accordance with Movember's Privacy Policy, which can be accessed by visiting https://au.movember.com/privacy
Safeguarding Policy
1. Overview
Safeguarding means protecting the welfare and human rights of people that interact with, or are affected by, Movember, particularly those that might be at risk of abuse, neglect or exploitation. Safeguarding refers to any responsibility or measure undertaken to protect a person from harm.
The purpose of this policy is to help protect people that interact with, or are affected by Movember.
This includes harm arising from:
The conduct of staff or personnel associated with Movember.
The design and implementation of Movember programs or activities.
The policy lays out the commitments made by Movember, and informs staff and associated personnel of their responsibilities in relation to safeguarding.
The policy is primarily focused on safeguarding vulnerable adults as we regularly come into contact with this group in the course of our work. There are some references to safeguarding children within the policy and for the avoidance of doubt, the principles in section V. apply to our contact with children also.

2. Scope
This policy applies to all Movember employees, contractors, volunteers, Board and Board Committee members.
3. Roles & Responsibilities
Movember board
Ensures that Movember has an appropriate safeguarding policy in place.
Sets a tone of supporting the culture of safeguarding, when interacting with staff or external parties.
Provides an escalation point for complaints about the CEO in relation to safeguarding activities.
Movember global CEO
Owns and approves the policy.
Ensures the culture of the Movember promotes the safeguarding of people.
MOVEMBER EXECUTIVE LEADERSHIP TEAM
Provide adequate support and direction to key staff in relation to safeguarding.
Provide support to Country Directors where matters relating to safeguarding need to be escalated, or where support is needed.
Reviewing and updating this policy annually, in line with legislative and organisational developments.
Promote good practice by being an excellent role model, contribute to discussions about safeguarding and to positively involve people in developing safe practices.
MOVEMBER COUNTRY DIRECTORS AND GLOBAL MANAGERS & DIRECTORS
Ensure all staff have access to, are familiar with, and know their responsibilities within this policy.
Ensure all staff, volunteers and carers will have access to information about how to report concerns or allegations of abuse, including those who may be an adult at risk themselves.
Ensure all staff receive training on safeguarding at a level commensurate with their role in Movember.
Follow up on reports of safeguarding concerns promptly and according to due process.
Promote good practice by being an excellent role model, contribute to discussions about safeguarding and to positively involve people in developing safe practices.
All STAFF
Are required to adhere to this policy and Movember Code of Conduct at all times.
Treat all people with respect, including vulnerable adults and children.
Report any incident (refer to Section 6) when it is reasonable to suspect that a person's safety or welfare is at risk
Are responsible for promoting awareness of this policy within their divisions, departments or teams.
4. terms & definitions
Key terms and phrases used within this document.
Policy -
A statement of instruction that sets out the guiding principles.
Procedure -
A statement or instruction that sets out how our policies will be implemented and by whom.
Vulnerable adults –
This is defined as:
any person aged 18 years and over, and
who is or may be in need of community care services by reason of mental health issues, learning or physical disability, sensory impairment, or unable to protect themselves due to age or illness, and/or
persons we suspect are at risk of suicide through available information at hand; and/or
persons who may be unable to take care of themselves or unable to protect themselves against significant harm or serious exploitation.
Child –
A person who is under the age of 18.
Abuse, neglect or exploitation -
All forms of physical and mental abuse, exploitation, coercion or ill-treatment.
This might include, for example:
Sexual harassment, bullying or abuse;
Sexual criminal offences and serious sexual criminal offences;
Threats of, or actual violence, verbal, emotional or social abuse;
Financial abuse;
Cultural or identity abuse, such as racial, sexual or gender-based discrimination or hate crime;
Coercion and exploitation. Abuse of power.
Reasonable grounds to suspect - a situation where a person has some information that leads them believe that abuse, neglect or exploitation has taken place, is taking place, or may take place. Reasonable grounds requires a low burden of proof, based on how the reasonable person would evaluate the situation. Whether they have 'reasonable grounds to suspect' might include:
Could you explain to another person why you suspect something? This helps to make sure that your suspicion is based on information, even if you have no proof.
Would another objective person, with the same information, come to the same conclusion? This helps to make sure that your suspicion is objective and satisfies the reasonable grounds standard.
This policy does not cover:
Sexual harassment in the workplace –
this is dealt with under the Movember Workplace Behaviours Policy.
5. PRINCIPLES FOR MANAGING SAFEGUARDING RISK
Movember commits to promoting and protecting the welfare and human rights of people that interact with, or are affected by, our work - particularly those that may be at risk of abuse, neglect or exploitation;
Movember will seek to safeguard children and vulnerable adults by valuing, listening to and respecting them;
Consider the ALEC principle (ask, listen, encourage action, check in);
We have no tolerance for abuse, neglect or exploitation. We will not tolerate staff or partners taking a bullying or aggressive tone when liaising with our community or the men and women we serve;
We are committed to seek appropriate permission for images of Indigenous and First Nations people, and respect the cultural sensitives relating to how these images are published.
This policy does not override the need to obtain ethics approvals (per local jurisdiction requirements) for research projects that involve children and adults at risk.
Ethics guidelines in local jurisdictions must be considered when evaluating programs that involve children or adults at risk.
We are committed to treating donors fairly. Movember complies with relevant codes of practice issued by the respecting fundraising regulators in each market;
Concerns or allegations of abuse or neglect will always be taken seriously and investigated;
Movember will not knowingly recruit staff, volunteers or other representatives to roles in which they pose a known risk to the safety or wellbeing of vulnerable adults and children;
The mental health and physical health of our community and the men we serve is critically important to us. We will ensure that:

Operations staff are trained in receiving calls and emails from vulnerable adults;
No member of the community is asked to share personal stories if we believe doing so will cause them further psychological harm;
We will observe the behaviour of known vulnerable adults that visit Movember offices or are involved in Movember events, and refer them to support services if required.

Staff and long-term contractors are subject to police checks and provide references when they commence employment.
Staff that execute fundraising or program activities directly and in-person with children or at risk adults are subject to additional working-with-children checks (based on local regulations in each market);

Australia (Victoria) - Working With Children Check
Canada – Vulnerable Sector Check (PVSC)
Ireland – Garda Vetting Check
NZ – Children's Worker Safety Check
UK – Disclosure and Barring Service Check (DBS)
USA - Additional working-with-children checks not required

Failure to report to a relevant person suspicions of abuse relating to someone else is a breach of Movember policy, and could lead to disciplinary action being taken. For the avoidance of doubt, there is no obligation placed on any individual to report any incident that has happened to them.

6. MANAGING SAFEGUARDING INCIDENTS
Harassment, abuse, neglect and exploitation are all serious misconduct and Movember reserves the right to:
Take disciplinary action against those it believes are responsible, which may include dismissal;
Take civil legal action; and/or
Report the matter to law enforcement.
REPORTING SUSPECTED INCIDENTS
All staff, volunteers and third parties must, as soon as practicable, report any suspicion that an incident has taken place, may be taking place, or could take place.
They may do this through direct reporting to:
Their manager;
Any member of HR, and/or
Any member of the ELT including the CEO.
If a person believes that another person is at risk of immediate harm or the victim of a criminal offence, they must dial contact emergency services on the relevant local phone number.
EXTERNAL REPORTING
Movember will:
Report any suspicion of a criminal offence to the police or the relevant criminal judicial body;
Report any appropriate safeguarding issues to the relevant local authority;
Report any qualifying matter to the local regulatory body.
7. Complaints involving multiple agencies
In some cases, third party agencies come into contact with vulnerable adults or children – for example PR and media agencies may be hired to share personal stories from our community.
All partners and contractors of Movember must:
Implement the provisions of this policy in their dealings with Movember and with our Community;
Report any suspicion that an incident may have taken place, is taking place, or could take place.
It is the responsibility of the Movember employee engaging the third party to provide adequate briefing of this Policy.
8. Privacy and data protection
All personal information considered or recorded will respect the privacy of the individuals involved unless there is a risk to someone's safety. Movember will protect personal information. Movember's Privacy Policy applies.
9. Review cycle
Policy date
9 December 2019
Scheduled for review
9 December 2020
Policy owner
Chief Operations Officer
Requires Board or
Sub-Committee approval
No
Prizes Terms and Conditions
Highest Fundraising Large Team
This prize is open to all teams:

that have signed up for the 2020 Movember campaign, and
with all team members 18 years or older, and
that have at least 50% of their team members resident in Australia,
excluding internal Movember Fundraising teams (
Team
).
The winner is the Team that has raised the largest amount of money for the 2020 Movember campaign between 00:01:00 AM (AEST) on May 1, 2020 and 9:00:00 AM, December 9, 2020 (AEDT) (the Term).
Movember HQ will determine the winning Team, based on the donation totals listed on https://au.movember.com/ at approximately 09:00:00 AM on Wednesday 9 December 2020 (AEDT).
Movember does not take any responsibility for any technological issues that prevent a donation being processed in time or that cause a disparity between the time the donation is recorded on the Movember system and the time shown on a donation receipt. In order to avoid any disappointment, please submit all online donations in good time to ensure that they are processed before the cut-off. Please also ensure that any offline donations (such as cash or checks) have been submitted to Movember in good time to be processed and included in your donation total.
There is one (1) prize package to be won, in partnership with lululemon (the Prize):
15 x $100 AUD vouchers for lululemon
The Captain of the winning Team has complete discretion as to how they choose to use the Prize, or the selection of an individual that it might be awarded to within their Team.
Movember shall notify the Captain of the winning Team on or before Tuesday 15 December 2020, via personalised email or telephone. Movember may publish the names of the winning Team and its members on www.movember.com, or on our AU social media accounts.
If the Prize is not claimed verbally or in writing by the Team Captain by Friday 18 December 2020, Movember will contact the highest fundraising member of the Team, or another nominated contact person.
In the event that the Prize remains unclaimed by the winning Team by December 20, 2020, the Prize will be awarded to the next highest Fundraising Team.
Movember reserves the right to disqualify any entrant who tampers with the entry process.
The Prize is not redeemable for cash or other products and is not transferable. The Prize can only be claimed by verbal or written acceptance as per Items 8 & 9.
Movember reserves the right to substitute alternative prizes if necessary due to unavailability of the notified Prize.
If for any reason this competition is not capable of running as planned, then subject to any compulsory law to the contrary, Movember reserves the right to cancel the competition.
All information contained in the entries and details of the winner will be held in accordance with Movember's Privacy Policy, which can be accessed by visiting
https://au.movember.com/privacy
Highest Fundraising Small Team
1. This prize is open to all teams:
a. that have signed up for the 2020 Movember campaign, and
b. with all team members 18 years or older, and
c. that have at least 50% of their team members resident in Australia, and
d. whose number of team members does not exceed ten (10).
excluding internal Movember Fundraising teams (Team).
2. The winner is the Team that has raised the largest amount of money for the 2020 Movember campaign between 00:01:00 AM (AEST) on May 1, 2020 and 9:00:00 AM, December 9, 2020 (AEDT) (the Term).
3. Movember HQ will determine the winning Team, based on the donation totals listed on https://au.movember.com/ at approximately 09:00:00 AM on Wednesday 9 December 2020 (AEDT).
4. Movember does not take any responsibility for any technological issues that prevent a donation being processed in time or that cause a disparity between the time the donation is recorded on the Movember system and the time shown on a donation receipt. In order to avoid any disappointment, please submit all online donations in good time to ensure that they are processed before the cut-off. Please also ensure that any offline donations (such as cash or checks) have been submitted to Movember in good time to be processed and included in your donation total.
5. There is one (1) prize package to be won, in partnership with Choosy Beggars (the Prize):
a. 1 x carton (12 bottles) of Choosy Beggars Wine Cabernet Merlot
b. 1 x carton (12 bottles) of Choosy Beggars Wine Sauvignon Blanc
c. 1 x carton (12 bottles) of Choosy Beggars Wine Rosé
6. The Captain of the winning Team has complete discretion as to how they choose to use the Prize, or the selection of an individual that it might be awarded to within their Team.
7. Movember shall notify the Captain of the winning Team on or before Tuesday 15 December 2020, via personalised email or telephone. Movember may publish the names of the winning Team and its members on www.movember.com, or on our AU social media accounts.
8. If the Prize is not claimed verbally or in writing by the Team Captain by Friday 18 December 2020, Movember will contact the highest fundraising member of the Team, or another nominated contact person.
9. In the event that the Prize remains unclaimed by the winning Team by December 20, 2020, the Prize will be awarded to the next highest Fundraising Team.
10. Movember reserves the right to disqualify any entrant who tampers with the entry process.
11. The Prize is not redeemable for cash or other products and is not transferable. The Prize can only be claimed by verbal or written acceptance as per Items 8 & 9.
12. Movember reserves the right to substitute alternative prizes if necessary due to unavailability of the notified Prize.
13. If for any reason this competition is not capable of running as planned, then subject to any compulsory law to the contrary, Movember reserves the right to cancel the competition.
14. All information contained in the entries and details of the winner will be held in accordance with Movember's Privacy Policy, which can be accessed by visiting https://au.movember.com/privacy
Highest Individual Fundraiser
This prize is open to all individuals who:

have signed up for the 2020 Movember campaign, and
are resident in Australia, excluding Movember staff and related parties (Fundraiser).

The winner is the Fundraiser who has raised the largest amount of money for the 2020 Movember campaign between 00:01:00 AM (AEST) on May 1, 2020 and 09:00:00 AM, December 9, 2020 (AEDT).
Movember HQ will determine the winning Fundraiser, based on the donation totals listed on https://au.movember.com/ at approximately 09:00:00 AM on December 9, 2020 (AEDT).
Movember does not take any responsibility for any technological issues that prevent a donation being processed in time or that cause a disparity between the time the donation is recorded on the Movember system and the time shown on your donation receipt. In order to avoid any disappointment, please submit all online donations in good time to ensure that they are processed before the cut-off. Please also ensure that any offline donations (such as cash or checks) have been submitted to Movember in good time to be processed and included in your donation total.
There is one (1) prize package to be won, in partnership with Total Tools:
Milawakee Fuel 18v 2 Piece 2 x 5.0AH Combo kit with Charger + case M18FPP2A2502C
Movember shall notify the winning Fundraiser on or before December 15, 2020, via personalised email or telephone call. Movember may publish the name of the winner on movember.com, on our AU social media accounts.
The prize can only be claimed by verbal or written acceptance.
If the prize is not claimed verbally or in writing by the Fundraiser by December 18, 2020, Movember will contact the next highest Fundraiser according to Item 2.
Movember reserves the right to disqualify any entrant who tampers with the entry process.
The prize is not redeemable for cash or other products and is not transferable.
Movember reserves the right to substitute alternative prizes if necessary due to unavailability of the notified prizes.
If for any reason this competition is not capable of running as planned, then subject to any compulsory law to the contrary, Movember reserves the right to cancel the competition.
All information contained in the entries and details of the winners will be held in accordance with Movember's Privacy Policy, which can be accessed by visiting https://au.movember.com/privacy