GLOBALLY, ON AVERAGE, 1 MAN DIES BY SUICIDE EVERY MINUTE OF EVERY DAY.
To speak with someone immediately, contact Lifeline on 13 11 14 or Suicide Call Back Service on 1300 659 467.
If you're ever worried that someone's life is in immediate danger, call 000 or go directly to emergency services.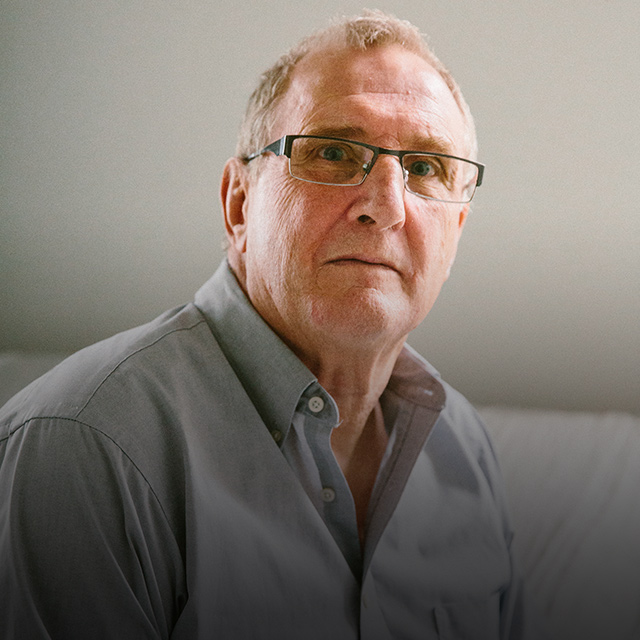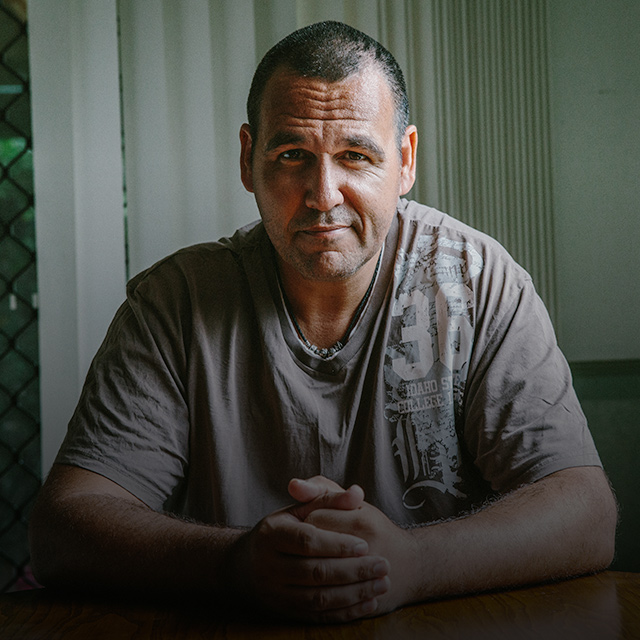 "Telling my story made me realise the power that sharing experiences and just talking can have for people who are struggling."
The issue of suicide is incredibly complex. But we know this: improving overall mental health and helping men establish better social connections can reduce the risk of suicide.
And so that's our mission. To get there, we're uniting experts, funding bold new approaches and embracing fresh perspectives. By 2030, we hope to reduce the rate of male suicide by 25%.
How we're going to win the fight
1. Education
Helping men and boys to stay mentally healthy, build strong social connections and take action early when times are tough.
2. Conversations that matter
Working toward a world where men and boys are comfortable having conversations about the big things in life.
3. Services that work for men
We know the needs of men, and we're working to make sure that services are designed with those needs in mind.
4. Bright minds, brought together
We're funding the most innovative projects, and when we know something works, we share that knowledge globally.
5. Community first
Men need to be able to access support in their communities and where they're comfortable. There's no one-size-fits-all solution.
6. Advocating for all men
We're forcing governments to understand the issues that men are facing, and we're demanding action.
Local impact
We're making strides in Australia with these mental health and suicide prevention projects, in collaboration with our local health partners.
Movember Ahead of the Game
Movember Ahead of the Game is an evidence based adolescent mental health program delivered through local community sports clubs. The program is aimed at athletes, their coaches and parents and focuses on both increasing mental health literacy and building resilience.
NewAccess
NewAccess is a radical new trial project in Australia designed to encourage men to take action early when it comes to their mental health by accessing NewAccess coaches who are available in their local communities.
Like Father like Son
As part of our Australian mental health initiative we have invested AUD 2.6 million towards Like Father Like Son: Fathers Against Violence and Aggression, a three-year project aiming to improve rates of father participation in parenting programs.
MindMax
The Australian Football League Players Association project MindMax is a platform being developed where 16-35yr old Australian males come together to share wellbeing education sport and play games for good.
MomenTIM (Tomorrow's Indigenous Men)
An innovative, whole of community approach to reducing mental health harms and risk factors among Aboriginal and Torres Strait Islander young men and boys, funded with $2.6 million over 3 years. The Institute of Urban Indigenous Health will implement the project.
Conversations
Movember has funded a beyondblue project which enables people to feel confident about reaching out to someone you're worried about whether it's your friend, family or workmate, it's not too late to speak to them. This is often the catalyst for that person starting on the road to recovery. The guide on how to Have the Conversation has positively influenced up to 1.3 million conversations.