31 October 2017 7:00 am to
1 December 2017 7:00 am
MOVEMBER SPA
Stabilised Pavements of Australia, 234 Wisemans Ferry Road., Somersby, NSW 2250
Event Details
Our S.P.A. men are saying goodbye to their fresh faces and getting involved in this year's Movember!
S.P.A. are hoping to raise as much money as possible for charity, spread awareness and witness some memorable mo's in the process.
HOW TO ENTER:
• Send through your selfie photo of your clean shaven face no later than the 31st October to movember@stabilis.com.au.
• For the entire month of Movember grow and groom your moustache;
• Use the power of the moustache to create conversation about men's health and raise funds for the Movember campaign (details on how to raise funds will be sent to all those who register);
• Send through your final selfie photo no later than the 1st November: to movember@stabilis.com.au.
You don't have to grow a mo or be a man to care about men's health. Show your support by donating money to the S.P.A. bro who you think has the best mo.
The person who raises the most money will be awarded a $100 gift card. The bro who grows the best moustache will be awarded the S.P.A. "Tom Selleck, Magnum P.I. Award for the Best Mo" and a $100 gift card.
Other prizes and competitions will be available.
Another way to get in on the action is completing the "Month of You" calendar for November. As you complete the daily tasks cross off each day. Don't forget to send us some snapshots to share in the S.P.A. Way and Facebook!
---
Attend and donate
Total amount this event has raised:
$100
0 / 300
attending
This event is raising funds for the Movember Foundation. The organiser has suggested a $5 donation to help them reach their goal.
About the event organiser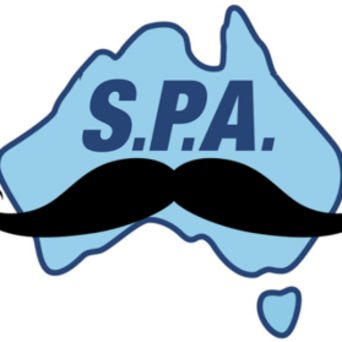 Amount raised
$766