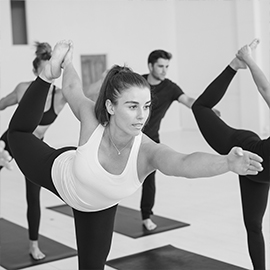 2017 PRIZE DETAILS

The captain and the 4 fundraisers from the team will win the ultimate Move prize. Tracking their daily moves will be easy with each member of the team receiving a special edition gunmetal stainless steel Fitbit Blaze valued at $369.95 each. This smart fitness watch is designed to help you maximize every workout with PurePulse continuous heart rate monitoring, connected GPS, sleep tracking and more.

To help them look great while taking on their sweaty pursuits, the winning team will also receive a unique lululemon shopping experience getting state-of-the-art apparel to help them tackle their fitness challenges head on followed by an exclusive yoga class in their nearest capital city.


Terms and Conditions apply.