The Mo Mo - James Dean Memorial Award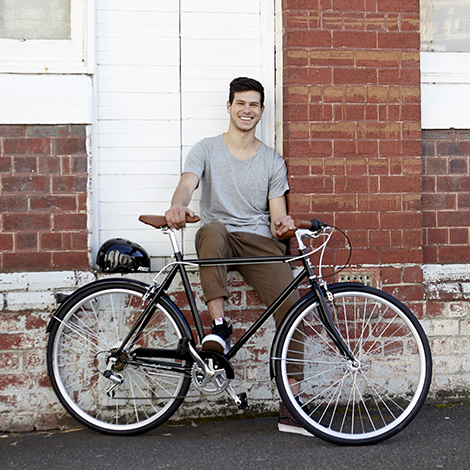 The individual who raised the most amount of money during the 2015 Movember campaign in Australia will receive a Men's Vintage Roadster Bike courtesy of our mates at Reid Cycles.
Outstanding handling characteristics and a relaxed, commanding cycling position make this bike ideal for quick commuting and cruising. Technical details include a Shimano 7-speed drivetrain, dual-pivot calliper brakes, 32c tyres and a classic steel frame. Includes full length mudguards and a chain guard for riding in casual clothes. Remove the guards for a quick getaway or add a pannier rack should you need to gather supplies.
A smart, city riding roadster that combines technical riding features with a relaxed, timeless style. Forget the lycra - this is a bike built to savour the ride.
Terms and conditions apply.